Glow Thai and Japanese
214 Jericho Tpke, Floral Park, NY 11001
Order now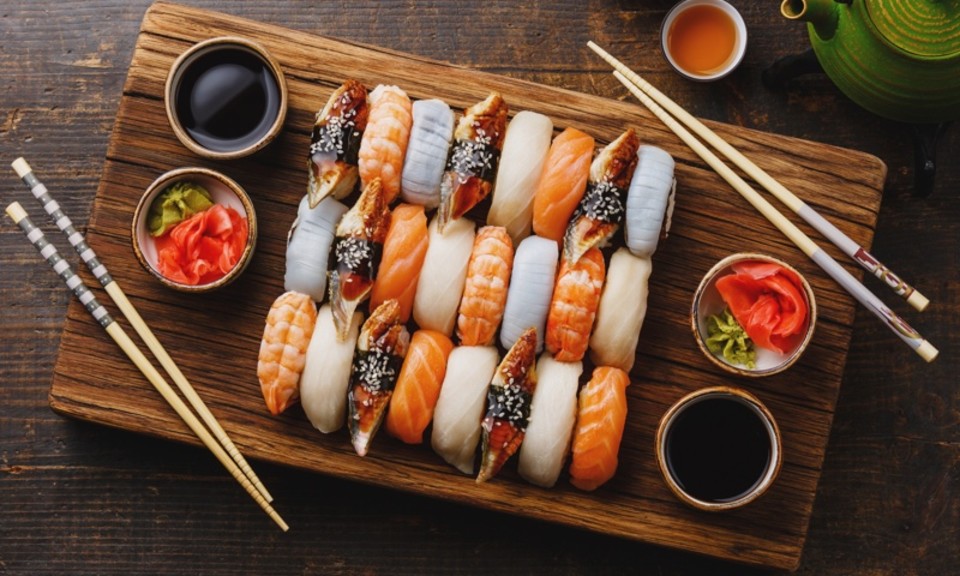 Adreama
Nothing can replace a sushi craving and Glow Thai makes the best rolls I have ever had, so I had to give them another try. I'm so glad I did!!!

After two not-so-great experiences, I was blown away by the customer service!!! The delivery wasn't living up to the greatness of their dine-in, but they went above and beyond to make amends for the past; and that's all I can ever ask for from a restaurant. They were so kind and so sincerely apologetic that I wish I could take back my past reviews.

My order was delivered on-time and the delivery guy was so nice! The food was as fresh as if I was sitting at the sushi bar inside. This is the best sushi and service in all of metro NY!! I'd give more stars if I could!
Claudia
If you order from Glow Thai, you will not be disappointed! The menu is extensive, unique, and everything off of it is always fresh and delicious! My favorite dish are their spicy, drunken noodles which I now order almost weekly because of how good they are. I also have a gluten allergy, and their drunken noodles are gluten free along with many other items on their menu. They are so accommodating of my allergy and label my food and soy sauce as gluten free, and call me if there is anything I've ordered that isn't gluten free. Overall, great service and food! :-)
Clifton
Have eaten here for a year or so now, I figure its time to leave a review. The food is good, the prices are great, the service is ALWAYS consistent (dine in or take out), the staff are friendly and honestly, I eat here like once a week. Take it for what it's worth, Glow Thai and Japanese, good job.
Saralyn
Excellent. Very thoughtful. I put in the notes that my daughter couldn't have her food near gluten. They sent a special spy sauce labeled gluten free just for her. I didn't even ask for it. Great experience and the food was excellent as well. Would order again!
ashley
I love this restaurant I order from this restaurant every week up to 4 times a week. The food is good, the presentation is always nice, they are conscientious about ordering instructions and the delivery man is very friendly/never late.
April
I order from this restaurant for delivery quite often. The delivery time is always either on time or early. The food is delicious! It's hot and tastes delicious. The delivery man is polite and friendly. When I call to order they are very polite and friendly too. They always repeat my order to ensure that is correct. I make I slight change to what they offer and it's never a problem. When I ordered through the app the price changed a little bit but they called to verify that it was OK with me before they sent it out so it wasn't a surprise.

I've also eaten in the restaurant and the service was great. They are very friendly and attentive.

I will continue to order from this restaurant and go to eat in.
Yasmine
We just moved to Floral Park from Astoria, and based on the previous reviews, Glow Thai was the first restaurant we tried. So glad that we did! It's great Thai food (particularly love all of the curry dishes), really fresh, good sushi, and they even manage to deliver light, crispy tempura. Delivery is also fast (we've ordered delivery 4-5 times in 2 weeks while we settle in). I'd highly recommend this place- looking forward to visiting the restaurant one day.
Michelle
My food was extremely delicious. The sushi was fresh and the chicken dumplings were tasty as ever.
The driver is very nice as well.

Def one of my favorite places to order take out.
grace
Came so quick. Nothing came soggy. Love how they put dressing on the side for the salad. Lunch special is such a steal!! Will definitely order again.
Farzana
I order from them all the time, and they've always provided good service to me. I will say some items are better than others, but that's true anywhere
About us
Asian, Dinner, Japanese, Lunch Specials, Sushi, Thai
Today

Takeout: 4:00 PM - 8:50 PM

Takeout

Tuesday:

4:00 PM - 8:50 PM

Wednesday:

4:00 PM - 8:50 PM

Thursday:

4:00 PM - 8:50 PM

Saturday:

4:00 PM - 8:50 PM